Chasm
a
posted
Jun 22, 18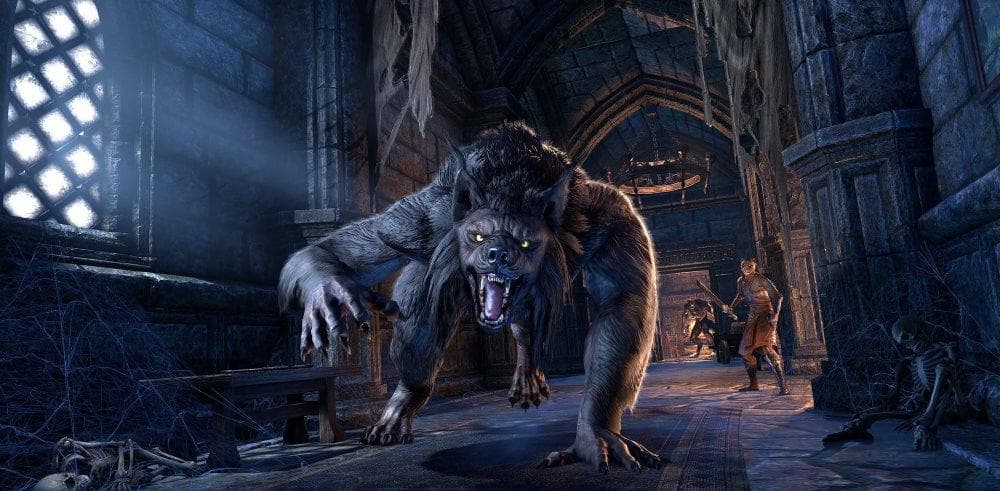 Siamo entusiasti di annunciare i prossimi due DLC per The Elder Scrolls Online nel 2018: Wolfhunter e Murkmire!
Scopriamo insieme i primi dettagli su questi due nuovi pacchetti gioco.
Beware Hircine's Curse
Il prossimo DLC di ESO, Wolfhunter, porterà due nuovi e impegnativi dungeon di gruppo: Moon Hunter Keep e March of Sacrifices. Come suggerisce il nome, questi due dungeon sono a tema intorno ai licantropi di Tamriel, e potrai immergerti in nuove storie che circondano coloro che sono afflitti dalla maledizione licantropica e magari, magari, trovarti faccia a faccia con il Principe Daedrico Hircine in persona!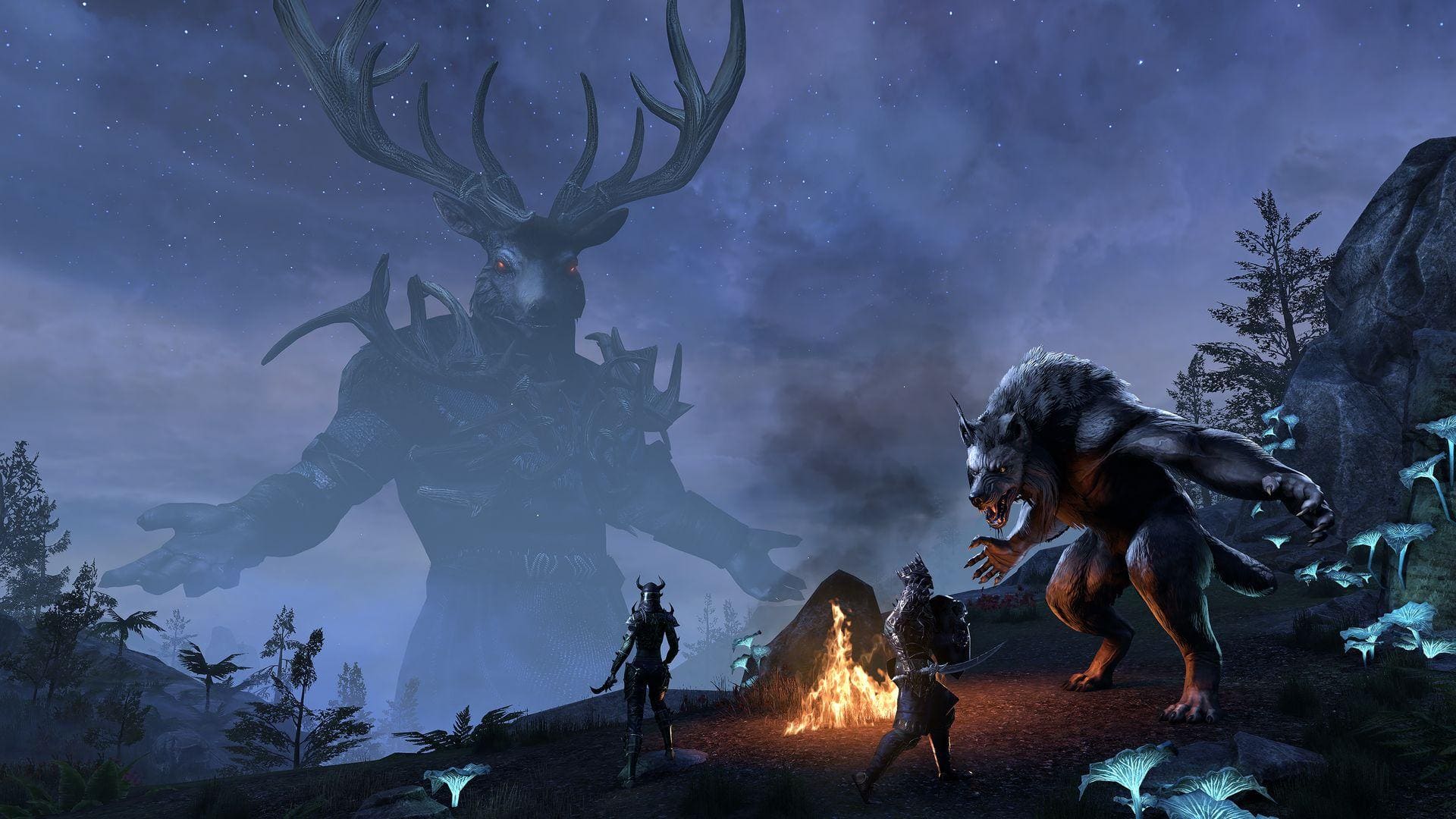 Entrambi i dungeon sono caratterizzati da due ambienti molto diversi, e metteranno alla prova te e il tuo gruppo con orde di mostruosi difensori e difficili incontri con i boss. Come sempre, ci saranno nuovi potenti set di oggetti, maschere mostruose e altri premi unici per coloro che risponderanno alla chiamata.
Venture into Argonia
Disponibile più tardi quest'anno, Murkmire è la prossima zona ESO e l'espansione del contenuto della storia, e ti porterà nella casa degli Argonesi. Lì, vincerai la fiducia di tribù solitarie, scaverai in profondità nelle rovinose rovine di xanmeer e ti catapulterai nelle selvagge terre selvagge della Black Marsh per scoprire uno dei più grandi segreti di Hist.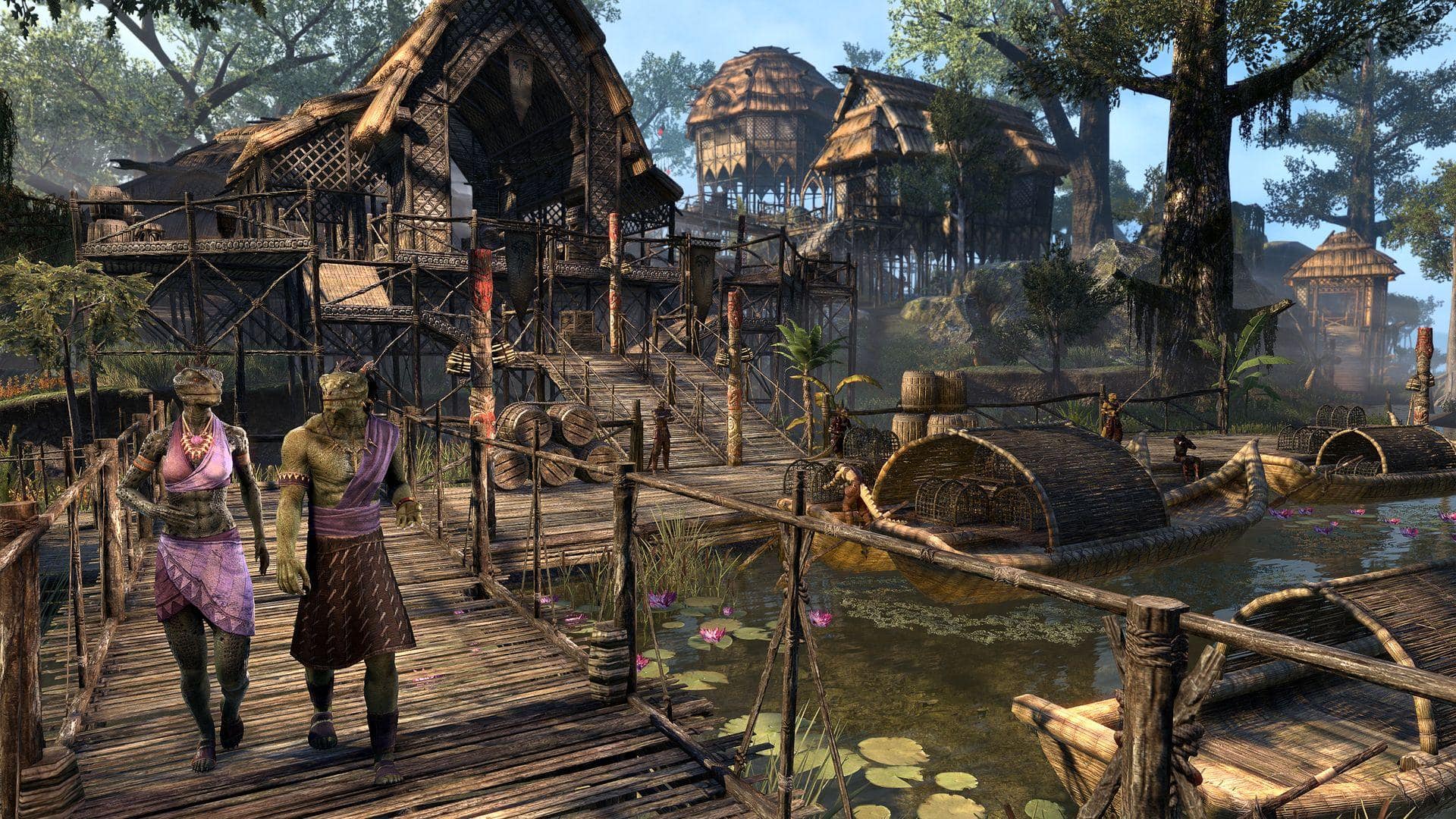 Simile alle precedenti zone DLC, Murkmire presenterà un'area completamente nuova da esplorare, una trama avvincente, nuovi World Bosses e Delves e una nuovissima arena di gruppo (con una propria classifica).

Entrambi i DLC saranno disponibili nella seconda metà del 2018, quindi tenete d'occhio per ulteriori informazioni su Wolfhunter e Murkmire, inclusi dettagli di rilascio e anteprime, in un futuro non troppo lontano.

Con una selezione diversificata di nuove avventure e sfide all'orizzonte, non c'è mai stato un momento migliore per entrare nel mondo di The Elder Scrolls Online e creare una storia tutta tua.